Posted on: December 7th, 2016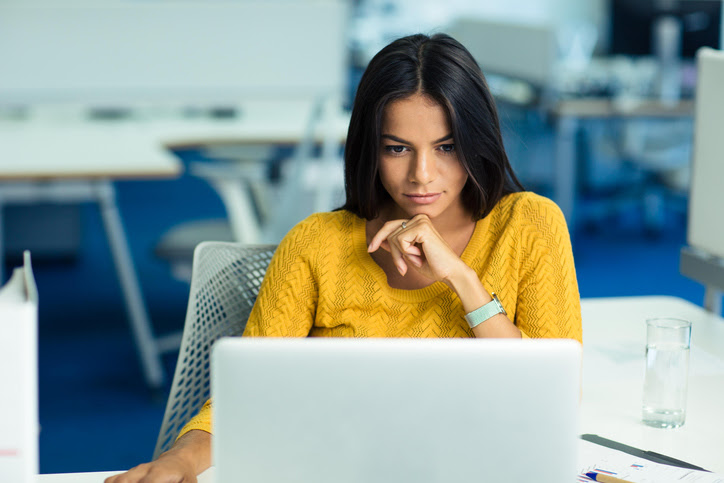 Due diligence is a common term that gets bandied about, often with very little thoughtful examination of what the concept actually entails. When it comes to acquiring a middle market level company, it is incumbent on the prospective buyer to truly cross their t's and dot their i's.
In order to successfully consummate the acquisition of a private company, there are numerous considerations that must be taken into account. For the purposes of this article, we will examine in detail five key steps to follow in the due diligence process of acquiring a middle market organization.
FINANCIAL SITUATION
By far the most salient consideration in the due diligence process, as the prospective buyer you will want to scrutinize at length the company's financial statements and other related financial metrics — both the current versions and going back a considerable time period.
The length of time to examine retroactively will depend on the particular scope and history of the business under evaluation, of course. Further, a realistic assessment of the firm's projections for future performance is necessary — both as a consideration for investment potential, and to use as a measure of how fundamentally sound the organization's forecasts and modeling are at the present time.
Special interest in this key area of finances should be paid to the following:
Are the target company's financial statements being audited by a reputable CPA on a consistent basis? If yes, for what length of time are the audits available for examination?
Margins – Are these trending in a positive direction over time?
What do the financial statements for the previous three years show with respect to the company's financial condition and overall performance?
Accounts receivable – The aging of the firm's A/R is of paramount importance; however, any other salient receivable issues should certainly be noted.
Revenue recognition – The industry that the target company operates in should be taken into consideration. However, any unusual patterns of revenue recognition should be fully explored and a satisfactory explanation supplied.
FULL COMPREHENSION OF THE BUSINESS MODEL
Before making any purchase, the conscientious buyer wants to understand what they are purchasing. In the case of acquiring a middle market entity, it is imperative that the buyer is fully cognizant of the customer base, as well as the sales pipeline.
Further, a firm grasp of the largest customers and their respective concentrations are both important points. Other issues pertaining to customers and sales include:
The top 10 (or 15, depending on the size of the business) customers – Who are these customers, and how much annual revenue is generated by each of them? Also, how much of the company's total gross sales do these top customers comprise — both as a percentage and a dollar amount.
Get an informal pulse of customer satisfaction. Typically, incoming customer calls will suffice to indicate their general level of loyalty and patronage.
Does the imminent acquisition pose any risk to the current customer base? This is especially a concern with smaller companies, who may develop and harbor a special affinity or relationship with the current company owner or leadership.
Seasonal sales – Is the company prone to unusual fluctuations throughout the year due to possible seasonal activity?
INTELLECTUAL PROPERTY
In addition to the traditional intellectual property considerations, technology must also be included in this area. Some germane areas of interest with respect to intellectual property and technology:
Patents – Become fully apprised of any current (and pending) patents the target company has — both domestic and foreign.
Trade secrets – It is vital to be aware if the company's livelihood depends on any trade secrets. If there are any trade secrets, ensure that the proper steps are being taken to safeguard and maintain these secrets.
Litigation concerns – Are there any ongoing intellectual property lawsuits? Equally as important, are there outstanding offers to license from third parties?
Software – Special attention should be paid to whether all of the firm's software is properly licensed. Also, software that is critical to the company's operations should be noted before acquisition, and taken into account as part of the company's future cost of business operations.
MATERIAL CONTRACTS
This facet is often one of the most time-consuming (but critically important) steps in performing pre-purchase due diligence. All of the material contracts and commitments of the potential acquisition need to be calculated into the total equation.
Points to consider:
Settlement agreements – Current, pending, and future
Contracts that exceeded a predetermined dollar threshold. This amount should be commensurate and in line with the size of the business and the scope of its operations.
Equipment leases
Franchise agreements
Non-compete agreements and non-disclosure agreements
CURRENT EMPLOYEE SITUATION
This last point has myriad number of possible complications, or at least factors that need to be understood before acquisition. A relatively cursory review will most likely reveal a general state of affairs between the target company and their workforce, but other facets to explore include:
The current organizational chart – Is it well-developed and coherent? Also, the biographical information of the major players can reveal important information about the company's history.
Employment and consulting agreements – Are there significant transactions involving any of the key members of management that might not be readily apparent from a review of the financial statements?
Employee manual and general policies – A middle market company should have a comprehensive, all-inclusive, polished employee manual that fully addresses all pertinent aspects of the employer-employee relationship. Of particular note in this area is to ensure that all laws are addressed in this handbook — in particular those dealing with discrimination and harassment.
Independent contractors – Does the target company follow best practices regarding contract employees and consultants?
The process of acquiring a middle market company is a major business decision. Five crucial steps involved in this process include a thorough examination of the company's current and past financial statements, gaining a complete understanding of the customer base and business model of the target company, being aware of the intellectual property considerations, examining all of the pertinent material contracts, and becoming apprised of any looming employee concerns.
By conducting a thorough review of these five areas, the prospective purchase can be well on the way to success.