Posted on: May 2nd, 2017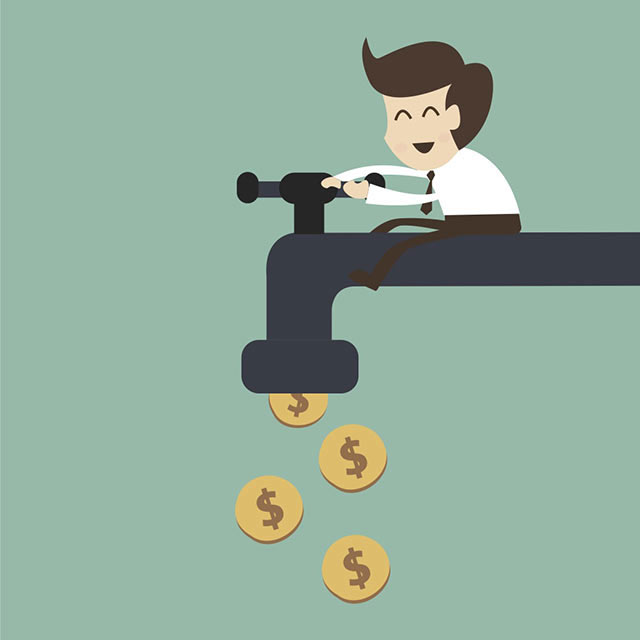 There are two primary lending approaches available in the financial markets today: cash flow-based lending or asset-based lending. These loan structures employ vastly different qualifying formulae which results in vastly different funding amounts for the borrower.
Asset-based loans are based on the liquidation value of assets on the balance sheet. If you do not have much in the way of assets, the loan amount is rather meager.
On the other hand, cash flow-based loans are based on trailing and projected future cash flows. If you are a company with strong cash flow and low asset intensity, this structure can provide a large quantum of funding.
This is often used by high growth or acquisition-oriented companies that are seeking to expand and diversify. While cash flow lending is less secure for the lender, and more expensive for the borrower, it often has a transformative effect on business growth, leading to a step change factor of expansion.
There are many benefits of Cash-Flow Lending:
Larger funding amount – Cash flow loans are based on a multiple of trailing EBITDA, not an advance rate against assets. This often means that the company qualifies for a much larger loan- in some cases, up to 5 times the amount a bank will give you.
Longer, flexible terms – cash flow loans are customized to the needs of the borrower and generally have a term of 5 to 7 years. Repayment is usually backended through a balloon payment. This allows you to defer the loan payments off and use cash flow to grow the business.
Comfortable with less collateral – Cash flow loans are usually are in a second lien position or are unsecured relative to a conventional bank loan. They will lend deeper into the equity valuation of the business, giving you a valuable financing to spur growth. Often there is no need for a personal guaranty.
Scalability – cash flow loans are tied to the equity value or enterprise value of your business. Because they believe in your equity value, they are more apt to provide more funding for future growth.
Inexpensive Form of Equity – cash flow loans do not get shares in the company but get higher interest rates. It is more advantageous to bring in a cash flow lender than to bring in an investor. You will hold on to your shares and also maintain your control of the business.
Mezzanine finance is a good option for businesses seeking cash-flow loans
Mezzanine loans are cash flow friendly. They require no collateral, and are offered based on the company's EBITDA level. Mezzanine financing is a great option for small and medium sized businesses seeking acquisition financing, growth capital financing, recapitalization financing or refinancing.