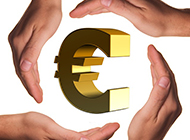 Mezzanine debt is a lot like the muscles in your body. When the muscles in your body firm up, they become stronger and support you in whatever task you are completing, whether it be running a race or lifting something heavy. Mezzanine debt helps your company run the race and lift something heavy at the same time!
It has protein-like component known as subordinated debt and preferred equity. It is the capital that will help your company grow either through internal expansion, like lifting something heavy, or through an acquisition, like running a race. Every capital requirement has two layers,- easy-to-raise capital and hard-to-raise capital. Similarly, when training your muscles, it is easy to strengthen your muscles quicker in the beginning, compared to at the end when you are more tired. Most banks can fill the easy-to-raise layer. Mezzanine lenders go deeper in the capital structure and provide the capital needed for the hard-to-raise layer.
Mezzanine is a form of junior debt that bridges the gap between equity capital and an asset based senior loan. Unlike an asset based loan, mezzanine loan eligibility rests on a cash flow generation and prospective growth. Mezzanine debt is unsecured and has a longer term senior debt. On a company's capital structure, it is positioned between the equity layer and senior loan. Different than senior debt, mezzanine financing is not a first lien against the business' assets and it is rarely collateralized.
The best way to acquire mezzanine debt is to consult with an expert in the field who can customize the financing for your specific need. It is ideal for funding transitional corporate needs, where the bank will not lend. The maturity of the loan is long term in duration and the overall price is significantly less expensive than what an investor would charge you. It can firm up your deal and your muscles!