Posted on: July 31st, 2018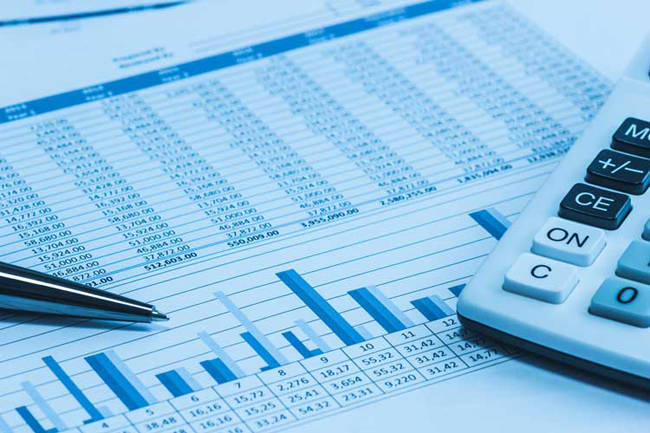 When working with a lender to close a deal, perhaps the most scrutinized item is a company's numbers. Businesses need to ensure that they have clear, organized financial reporting and insightful, easy-to-follow operational KPI reporting in order to be successful.
Mid market firms often have disorganized financial reporting, and this makes sense. Usually their statements are used for internal analysis, and whoever is reviewing them knows the business well enough to make sense out of the chaos.
However, this is not the case when sending out financial statements to potential lenders. Mid market firms need to make sure the financials they send to lenders tell an accurate, easy-to-follow story.
It is true that numbers tell the story of a business. However, a business has multiple storylines, and in summary financial statements, storylines get mashed together.
While a firm may have a profitable base business, their spending on business development will tarnish the bottom line, and obscure true profitability.
If the bottom line of your P&L is in red ink because it was depressed by R&D or business development spending, your company needs to segment out its varying storylines.
Showing line of business level P&L's will show the true profit picture, and will isolate the growth spending. This will allow you to present a healthy base business unencumbered by new business investment.
Equally as important as telling your businesses' true story through numbers is the integrity of those numbers. If a lender isn't confident in the credibility of your financials, it is a deal breaker.
They must feel that the process of reporting financial information is both organized and controlled. To get a meaningful loan, your company needs to have its numbers audited or reviewed along with timely month end financial statement closings.
Your company's financials will be scrutinized during due diligence, so it is imperative that accounting data be timely, detailed, and relevant.
While a mid-market company may clean up its financials and operational KPIs for the purpose of attaining a loan, these companies are often pleasantly surprised by the internal benefits that come along with clearer numbers.
Most mid-sized company owners feel they know their business inside and out, and therefore many rely on their gut to make decisions.
However, solid financial reporting presents data in a new light. Seeing the information laid out in a new, more organized fashion leads to nuanced and insightful conclusions about a business that will strengthen an owner's decision making.
Data driven approaches to decision making are superior to those based on instinct, and having good numbers is the key to an effective data driven approach.
Preparing Your Company's Numbers for Lenders' Eyes
Numbers tell the story of your business— segment different aspects of your business to ensure you tell an accurate story.
Have financials audited or reviewed – your numbers can only go so far as their credibility takes them.
Take advantage internally—Organizing the financial statements may have been done to receive a loan, but seeing the data in a new format could very well aid internal decision making for your business.