Posted on: July 16th, 2018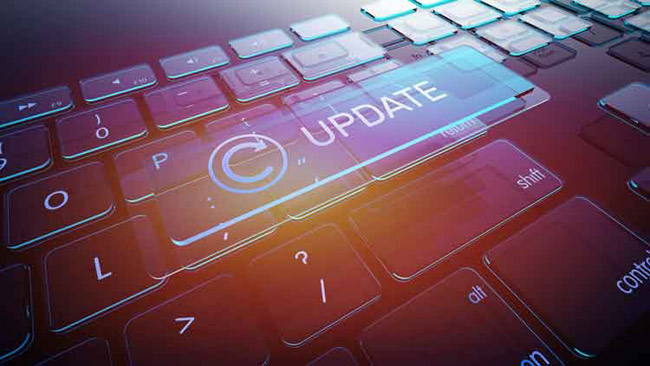 More than ever, mid market firms are implementing cutting-edge technology to differentiate their business models. Companies invest in technology, despite its upfront costs, because of its ability to transform their current business model.
Whether it is utilizing cloud computing for storing information, implementing predictive analytics, or utilizing new technology for production of greater quantity and quality, mid-sized companies are seeing the advantages that technology can provide.
Technology has widespread applicability to all facets of a mid market company. Different technologies can be useful in pretty much any step in a business's operations.
Manufacturing firms can use technological equipment to automate a worker's job, producing products quicker and with more precision. On the other hand, cognitive analytics can be used to improve sales & customer management, marketing, and even talent acquisition.
The benefits of technology manifest themselves in a number of ways. In some cases, technology may increase a business's output production, increasing its delivery model resulting in increased revenue.
In other cases, machines lower production costs, increasing revenue per employee. A company is likely to see an increase in gross profit when using efficient technology as opposed to their prior production flow.
Aside from technology's effect on a company's financials, the incorporation of technology in product design tends to result in next generation, multi-functional products.
The right technology solutions often involves a large up front investment. Additionally, ongoing maintenance and management of the system can be costly.
Along with this, companies need to invest heavily in research and development to stay ahead. The total investment can be quite high and cause hesitation about the decision to move forward.
Yet the total return from investing in technology over the long term will more than justify the upfront cost. It will allow you to have superior products, leaner production and better information.
In the long term, technology investment will will improve your operating margin for years to come. Companies will, in most cases, need to seek funding in order to invest in new tech.
The best ways to accomplish this are to explore cash flow based loans or mezzanine loans which offer large loans with flexible repayment terms. Another option available is the sale of equity in your business.
With the right guidance, companies can raise significant amounts by selling equity without too much dilution.
Mid Market Companies Investing in New Tech
Why? – Technology expands a company's capabilities. They can produce more efficiently with less workers, use analytics to help guide internal business decisions, and implement digital processes that streamline their workflow
What's gained? – The result of incorporating technology into your company is increased efficiency. Companies increase revenue per employee, increase their gross margin, and generate more revenue at the same cost—not to mention the improvement in product quality
How? The initial investment required to implement new tech is often sizeable. Companies should think about selling equity or taking out a cash flow based loan so that they have sufficient capital to purchase the tech and perform ongoing maintenance.