Financial Advisory Services and Project Management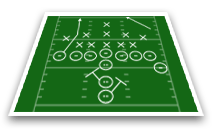 Attract Capital provides effective project management services and financial advisory services throughout the deal and after the closing. We quarterback the entire process and ensure that each stage of the deal moves as quickly as possible.
We spend a lot of time learning your business to design the right structure and prepare the business plan.
We prepare your team for each step of the process.
We anticipate issues and devise ways to deal with them before they become deal problems.
We stay involved throughout the legal process to ensure that the process goes smoothly.
Post closing, we continue to provide financial advisory services to ensure a smooth transition with the new lender.
Our focus on managing the process results in the best deal being closed within the shortest period of time.
Get in touch with us for a FREE consultation on your Mezzanine Financing needs!