Posted on: November 9th, 2017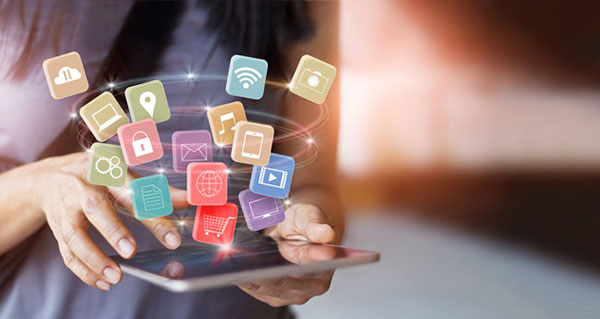 Forward thinking businesses are creating apps and a social media presence to improve engagement and increase sales. A lot of middle market companies, however are not jumping at the opportunity and it's likely that competitors in your niche might be that way, too.
Do you smell an advantage against the competition or is that just me? Don't let apps be off your radar because no one else in your field is utilizing them.
In fact, that might be the very thing that sets you apart from the competition. Even though your big sales are likely to come from elsewhere, the possibilities that rise up once your brand is easily held in the hands of consumers, are priceless.
Middle market and small business owners should know that apps can benefit their business in many ways. Think about it…
Better branding
Apps take your big ol' business from boring to new age. They connect with Facebook, Twitter and other social media services that are in front of the audience you want to reach.
Did you know that the average person goes on Facebook an estimated 50 minutes a day? That's a sixteenth of their day (if you take away 8 hours for sleep) and a drastic increase in the likelihood of a new customer noticing your business.
You can also take into account the fact that many people turn to social media and apps before the yellow pages or a company's actual website because they feel they can gain more information and insight.
More Income
An app can be a new, passive income for you. Companies are making money through in-app advertisements. Online sales can be increased because of the easy accessibility.
More appointments can be booked because of fulfillment opportunities. The average person is on their phone for a total of two hours a day.
If your logo is on their home screen, that regular exposure to your business can convince them to consistently come back to you over other businesses. This is especially true if you are providing more opportunities for customers to connect than your peers are.
Now what about making this all a reality? Apps used to be a fortune to create, now you can have one built for a lot less through freelancers on sites like UpWork, or hire a tech company/developer, and then finance it by crowd funding.
Technology can be your small business sidekick if you let it, and the process of implementing it isn't nearly as scary as it used to be.