Posted on: June 10th, 2020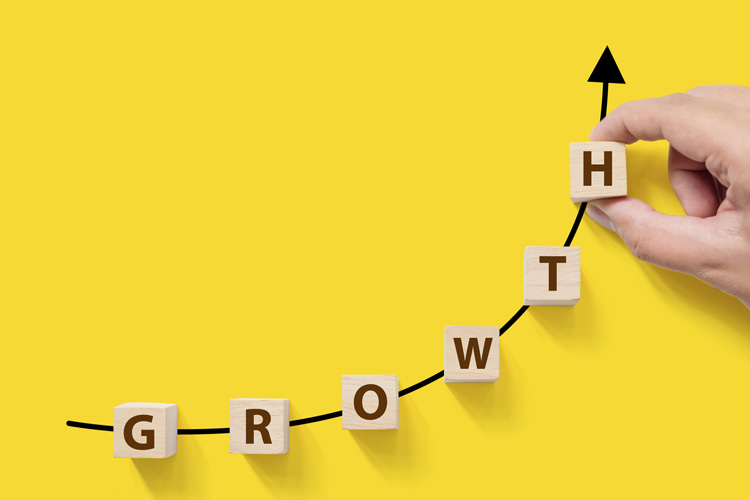 Growth is the holy grail for middle market companies. Many pursue it, but only a fraction scale-up successfully. Empirical research shows many reasons why including lack of skilled employees, proper systems, clear strategy and capital. Many entrepreneurial companies have the desire to grow, and they think they know what to do,only to have too many blind spots to successfully scale. These companies fall victim to the impulse for uninformed enthusiasm. This happens with many inexperienced entrepreneurs who mismanage the next stage of growth.
The key to achieving scalability is developing the right strategy and the raising enough capital to support it. The right strategy is not a mission statement or a macro theme, it is an operationally based and market tested plan of attack. This strategy, if done properly will identify the length of time, key milestones, and capital requirement. Successful scale-up force companies to think long term with strategic clarity. Most successful strategies unfold over several years and need funding beyond ordinary levels of investment. Whilst your profit could fund a portion of the capital need, you will need more upfront funding and capital on reserve.
Mezzanine debt funding is an ideal vehicle to fund your scale up for a variety of reasons. Mezzanine debt lenders have tremendous experience financing scale-up situations and are comfortable with the risk dynamics. They have usually reviewed hundreds of ambitious middle market companies in the past and have a blueprint for critical success factors.
Additionally, mezzanine debt lenders can provide large loan sizes based on future growth. Their loan amounts are usually enough to fill your funding budget without having to over rely on your profit or bank availability. While the financing support of a mezzanine debt lender is never 100% predictive of a successful growth outcome, their involvement in your deal will provide tremendous benefit.
Here are the Attract Capital 3 key benefits of Mezzanine debt lenders to your scalability factor.
Risk analysis and assumption tempering – When projecting growth,most entrepreneurs wear rose colored glasses. They overestimate how quickly they can develop and sell a new product. Or they may overestimate how quickly they can gain operational synergies from an acquisition. Mezzanine debt lenders have seen hundreds if not thousands of growth situations. They usually have a good sense of how quickly growth can gain traction. They always bring a high level of judgement depth to make sure your growth assumptions are grounded.
Assessing Viability of Growth Paths – Often an entrepreneur sees organic growth as the best way forward. Mezzanine lenders can fund organic growth, but they are just as versed with using acquisitions as a scale up tool. Acquisitions bring existing customers, people, and speed of entry into a new market. Mezzanine debt lenders will suggest alternative growth scenarios to test the underlying soundness of the growth plan. This often results in a change in strategy that is less risky and more value additive.
Getting the Right Quantity of Capital – Mezzanine debt lenders understand the cardinal rule of scale-up growth – that it is likely to take twice as long and cost twice as much. Mezzanine debt lenders are experts at independently calculating how much capital you will need. They look at all forms of funding required including financing for acquisition, growth and working capital. The risk to the mezzanine debt lender is that you run out of money mid-way and cannot increase EBITDA to repay their loan. So often they propose you borrow more than you think you initially need, to derisk the scale-up journey.