Posted on: June 8th, 2017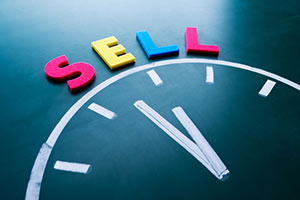 Every business owner encounters the day when he or she is faced with the tough decision of choosing to sell the business or not. For some businesses, this comes early in the lifecycle, and for some at a much later stage. Nevertheless, the decision of when is the right time to sell is quite a daunting one.
Listed below are few indications that point to the right time to hand over the reins to someone else.
You feel you have had enoughVery often entrepreneurs get to the point when they stop enjoying running their business anymore. What was once passion has now to turned to exhaustion. Every day jobs such as administration, HR, and funding may have taken a toll on you both physically and/or psychologically.If you feel you have reached a burnt out phase (where even a leisurely vacation is not able to revive your spirits), then it's time to actively start seeking buyers.
The market is moving against youIn today's world, where technology changes every second, you may be finding yourself in place where you can no longer successfully compete against the market. In such a case, it safer to start planning an exit strategy before you are completely swallowed up.
There is no feasible business model on the horizonAll successful businesses run on viable and structured business models. If your business model is outdated, and you are not able to work out another feasible structure, your business is doomed for failure.If you are not able to chart a clear path to success, it might be time to sell and move on.
The sale will address most of the issuesCertain problem areas that often plague a business, such as financing, distribution, talent, etc., can be sometimes be solved by merging with a larger company. This, however, depends on the type of company and the present competitive landscape.If this is the case, search for a strategic buyer who will be able to accomplish your long-term goals.
You have a lucrative offer knocking on the doorNot all exit options happen due to negative influences. You may be selling because you are getting an irresistible offer that you can't refuse. Imagine you are a young tech company with a successful platform, and you get a million dollar offer from a tech giant. Well, then it's definitely time to plan an exit strategy.
Whatever reason you decide to sell, whether it being a part of a strategic plan, or due to the limitations of the current business model, be sure to take an informed decision after consulting experts in the field. The right decision will save you from experiencing seller's remorse.